I'm not sure how many fans of the this sub-genre we get on Fanfarlo.com. That's maybe not very surprising if you listen to Fanfarlo but i'd like to think that i'm not the only exception.
Photos by legendary photographer Peter Beste. Soundtrack By GORGOROTH.
My obsession with Black Metal has consumed me for just under 10 years. In recent months i have listened to nothing else. Maybe this recent re-ignition of interest is born from nostalgia for the early days when my obsession drove me to constantly seek out new and interesting bands or maybe it is a sort of personal escapism from the the music we make in FANFARLO .
Black Metal is definitely an acquired taste with many different variations, Satanism, Norse Heritage and mythology being the lyrical and aesthetic focus of most. Personally it was something i connected to more when i learned of the culture surrounding it. A culture based on a lot of angry kids living in remote parts of Norway who burned churches and stabbed one another when their philosophies collided. Some of my fondest memories are of listening to music made by these very people (BURZUM, EMPEROR, MAYHEM) on rotation whilst reading Lords of Chaos: The Bloody Rise of the Satanic Metal Underground by Didrik and Soderlind. This is a great book i would recommend to anyone that is interested.

BOLVERK aka Justin Finch and P. Studt 2002
In my early twenties a couple of friends and i set out to start a band and make some low-fi Black Metal of our own as a sort of homage to our favourite bands. Under the name FORNOST we compiled a demo of about 10 songs that has remain so exclusive that only the members have copies and only the very select few are blessed enough to have heard it.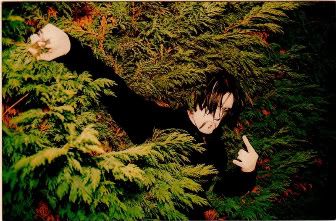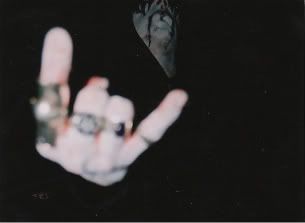 FORNOST press shots for non-existent press
Bolverk aka Justin Finch 2002
I'm happy to say that the scene is still going strong and there are some incredible new bands touring and releasing records. New records by BLUT AUS NORD and WOLVES IN THE THRONE ROOM (with whom we shared a stage at SXSW) are at the top of my list of recommendations. Along with British Bands such as FEN and ANAAL NATHRAKH.
I am currently in the process of compiling a killer mix tape of some of my favourite Black Metal Songs spanning the genre so if any of you are at all interested drop me a 'HI' with an address at NO LONGER AVAILABLE and i will post you a copy.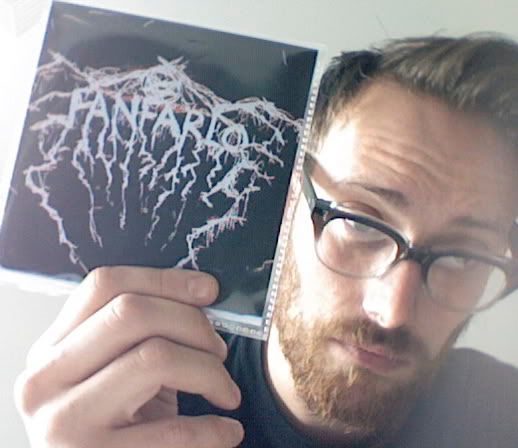 More links should you be interested:
http://en.wikipedia.org/wiki/Black_metal
http://www.norsksvartmetall.com/top1.htm
DEATH TO FALSE METAL
Justin