Simon, Leon, Jeremy and i flew to Holland this Saturday with the plan of being joined by Cathy and Amos on Sunday. For on Sunday we had a gig to play to the lovely dutch people at the LOWLANDS festival.
The weather was crazy hot so after checking in to our crazy up-market 4 star hotel we trained it to Amsterdam and hired some bikes.
On our travels we stopped next to a canal for some awesome food.
We then got 'Takeaway' from a coffee shop and headed back to the hotel but not before a swift visit to the red light district which caused some of us to recoil in disgust and others to scramble to see how much money they had left in their wallets.

There's a party in Simon's mouth and if you give him £20 you're invited.
The morning not only brought another wicked hotel breakfast but also the news that Amos and Cathy had missed their flight and wouldn't be coming. This left it to just the 4 of us to wing a show that was kinda thrown together about an hour before stage time
and we were totally excited about. The 300+ audience were amazing and seemed to dig the show and it's was the most fun we'd had onstage in a while.

Pre-show preparations.
After the show Simon, Leon and I hopped over to WALIBI WORLD which was home to the biggest roller coaster we had ever seen. Leon and Simon turned into irrational,screaming children for the duration of the ride whilst I felt sick as a dog from 10 seconds in until about an hour after. Balls.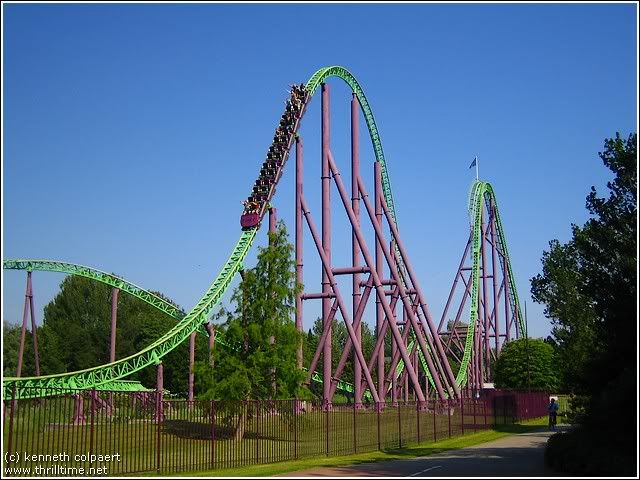 I hate this ride and i hate Walibi World.
Best time ever.
JUSTIN