So today we rocked out on the main stage at Field Day in Victoria Park. After which we hooked up with the girls from First Aid Kit (Stokholm) whom we will be touring the U.K. with this October.
We hung out under a tree and covered a Devendra Banhart song which was caught on film and i'm sure will be shared with you in the near future.
Then it rained… And rained…. And rained…

Simon and Amos talking shit about rubbish.

Simon offering pearls of wisdom to an unimpressed First Aid Kit.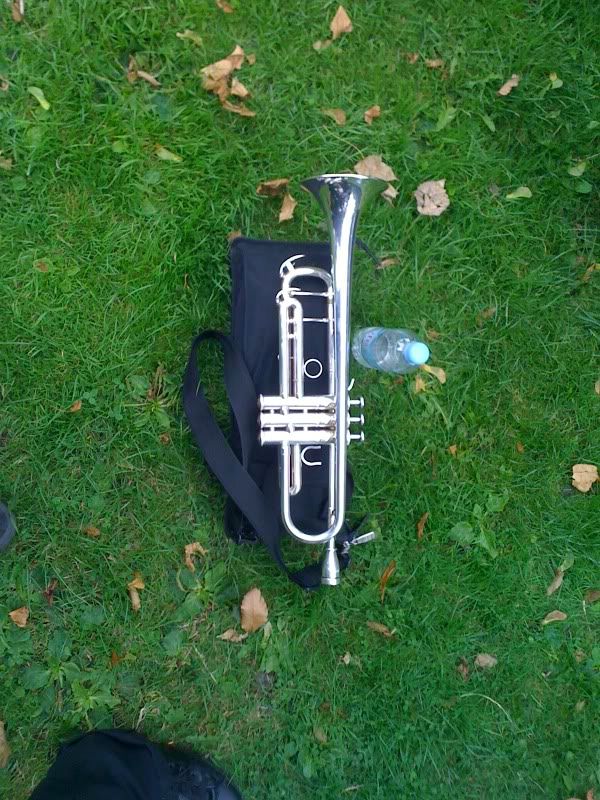 Leon's wet trumpet…
Justin