Yo Yo Yo last night we played a show arranged by our buddies at BELLA UNION RECORDS. It was at the grand Bush Hall in West London and we were opening for a sweet band called The Acorn.
This show was for us to try out new shit onstage which involved a few of us spinning these noise producing Whirly Tubes around over our heads during the intro to a song. It sounded cool. We played two new songs that we're gonna take on the road for the US tour and they sounded awesome.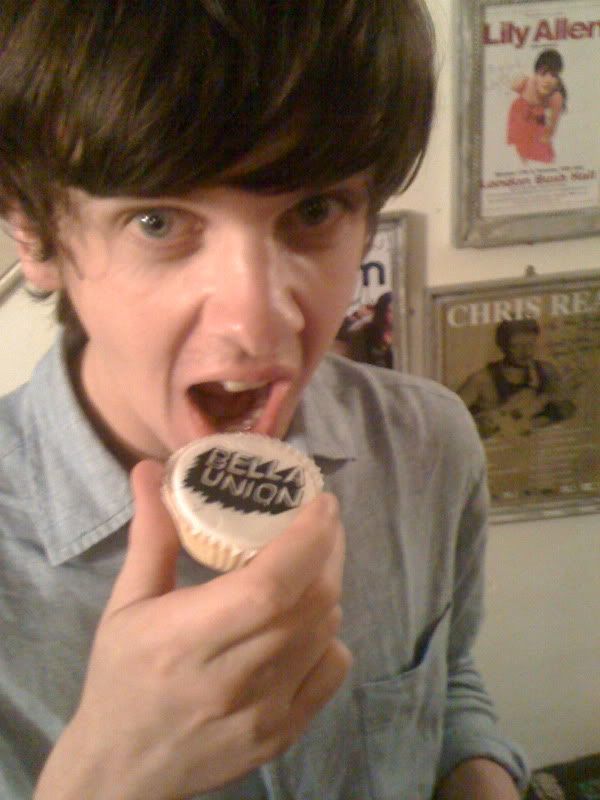 Our friend Luke eating a Bella Union Cake.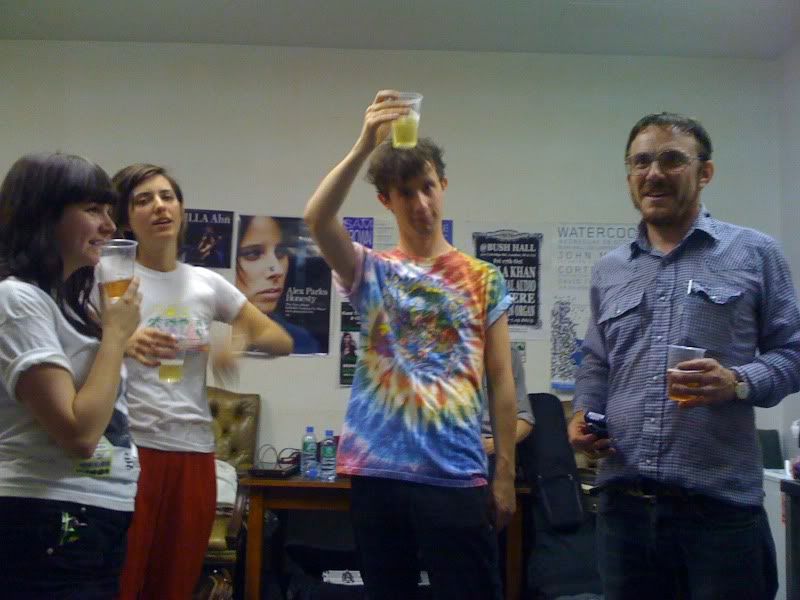 Post show Jubilaton evident.
After the show i came across a pretty ominous looking Chicken mincing about talking rubbish out back near the dressing room. I bravely spat at it and thought no more of it. John Best Bought a couple of bottles of Cheap Champagne from Costcutter and we celebrated in style. When our collective guard was down the Chicken returned and tried to put into action a clearly well planned attack on the band and it's management but was 'beaten off' by brave Amos and a Whirley Tube.

The Chicken's attack.
We reveled our now increased Jubilation by making jokes about the 'Cock in the Bush' and went to the NANDO'S down the road and ate the bastard Chicken's family and friends. Apart from Cathy, Simon and Amos who opted for big Mushrooms in buns instead.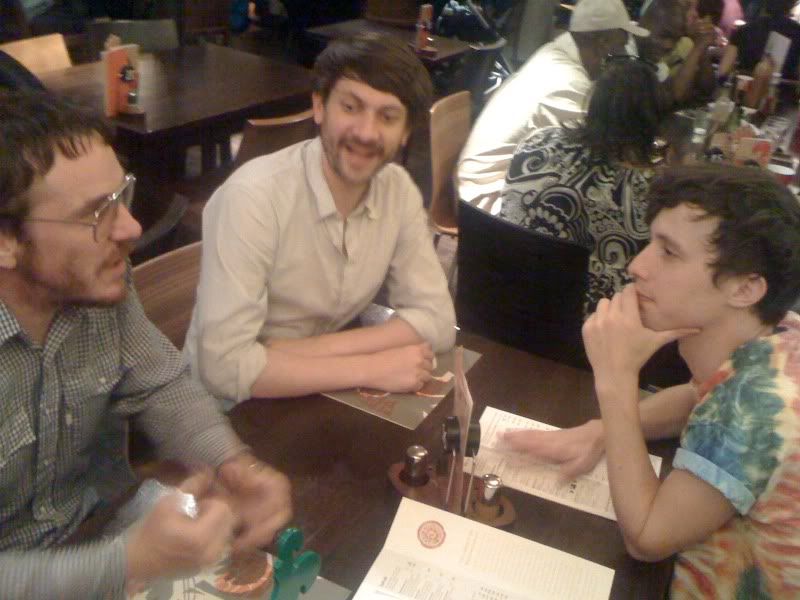 Who's a clever boy? Who want's to eat the chicken?
In amongst the authentic Portuguese painting on the walls of Nando's we spotted a painting of TWIN PEAK'S Special Agent Dale Cooper.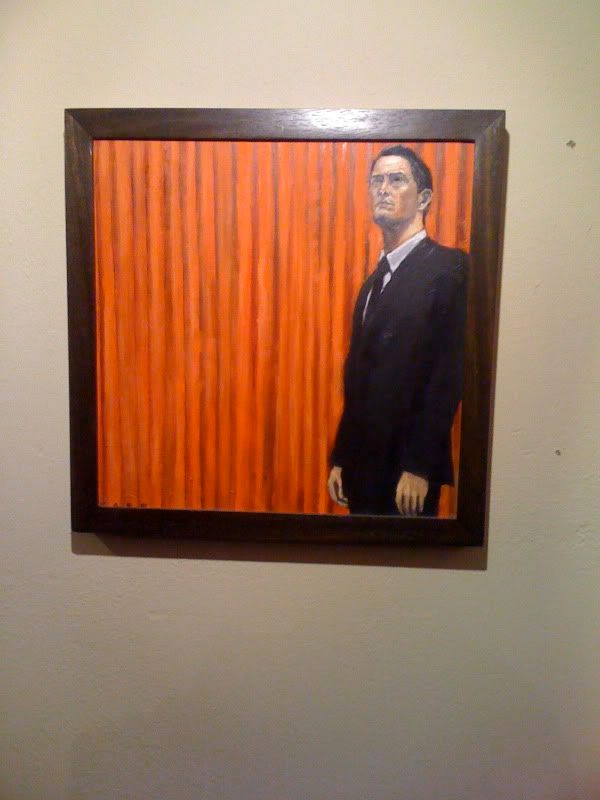 Agent Dale Cooper
Weird And Wonderful.
Justin