So we had fun releasing our record independently for a while. That shit becomes pretty tough and expensive when you're trying to drag six hungry musicians half way round the world to play shows to people that wanna hear it.
So we've been in talks for a while now with top dude Steve Ralbovsky at Canvasback Records in New York, batting a contract back and forth across the water and this week we finally come up with something we're all totally excited about.
John Best took an hour away from busy busy FANFARLO HQ to bring down the contract to UNIT RAD where we are currently in lock-down rehearsing for our upcoming U.S. tour.
The Ceremonious signing took place on the stairwell next to the overflowing smelly bins. No champagne for us. Just Simon's and Cathy's smelly Turkish food.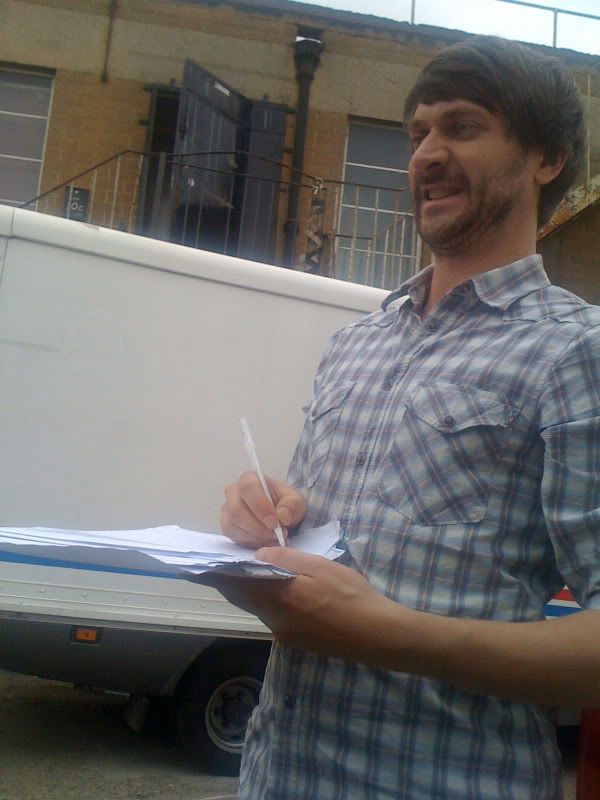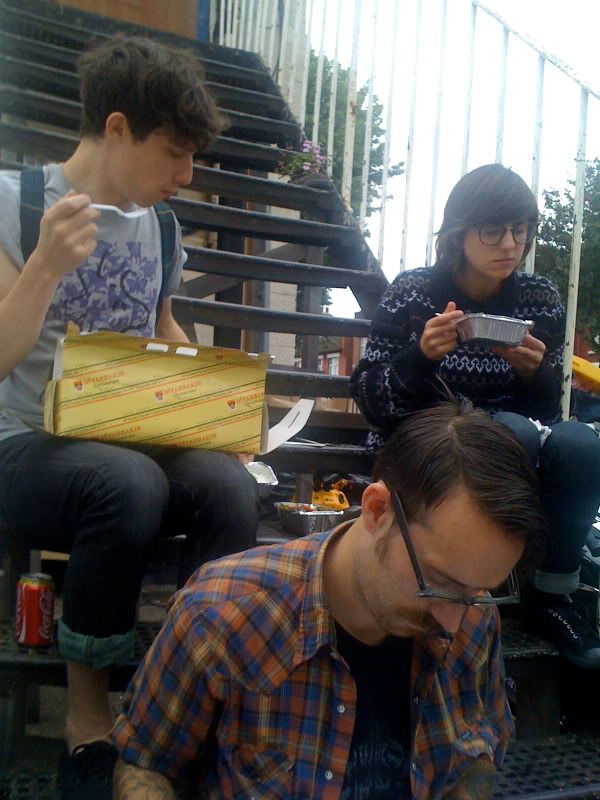 The changing of the MySpace status to 'Signed' will be a far more prestigious event i'm sure.
Justin