So the first day of the tour saw us up at the crack of dawn to fire-proof our home made bunting on the balcony of our motel. Jeremy finally turned up from Phillidelphia where he was stuck after his visa debacle but sadley our instruments hadn't emerged from hiding in Las Vegas yet.
We headed downtown and met our new product dude Jack from Atlantic records NY who was had flown and is in charge of bringing us our new range of merchendise which is awesome. We were playing a show that night in a venue that seemed to double as a gay club specifically engineered towards the 'BEAR' variety.
Jack had also brought with him the Festoon lighting that we had ordered for the stage and so we spent some time putting that shit together and making the stage look like some crazy circus. Our instruments turned up and we all rejoiced.
As expected around early evening the Jet Lag started to kick in and everyone started bitchin' at each other and Fanfarlo turned into a roaring 6 headed hate machine with sporadic waves of euphoria. Everyone started to panic as to weather they could actually perform in our current states.
Our worries were in vain as the show was a blast and we played to a packed venue full of people that seemed to really cared. The stage looked awesome and regardless of our near inability to play due to our fucked up conditions we gave a 101% and the night got us super excited about the rest of the tour.
I write to you from a rat infested alley way in Beverly Hills, L.A. and the sun is going down and the venue is flanked by palm trees. We're due on stage in 3 hours and we're bouncing off the walls. Come back soon to see how it goes Yo!
Justin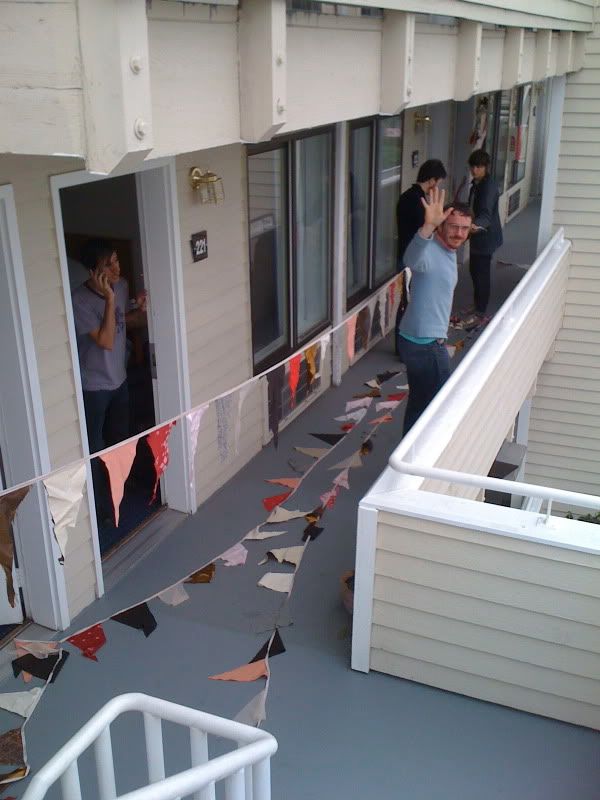 Fire Proofing the Bunting (not a euphemism for bizzare sexual act)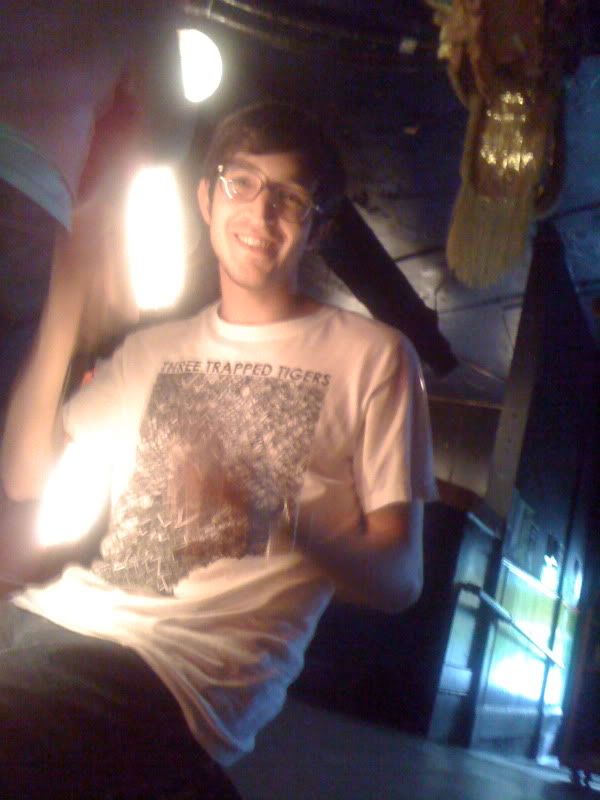 Welcome back Jeremy Warmsley.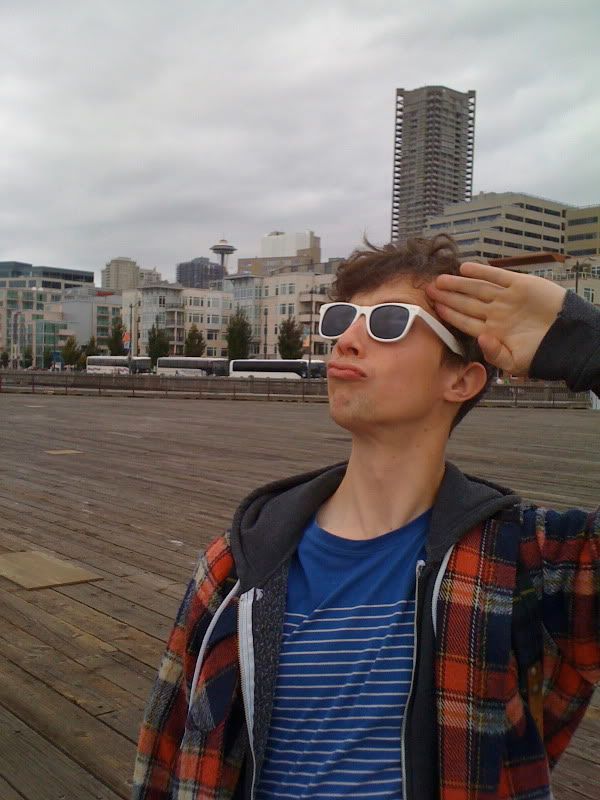 Sailor Balthazar at the Seattle docks.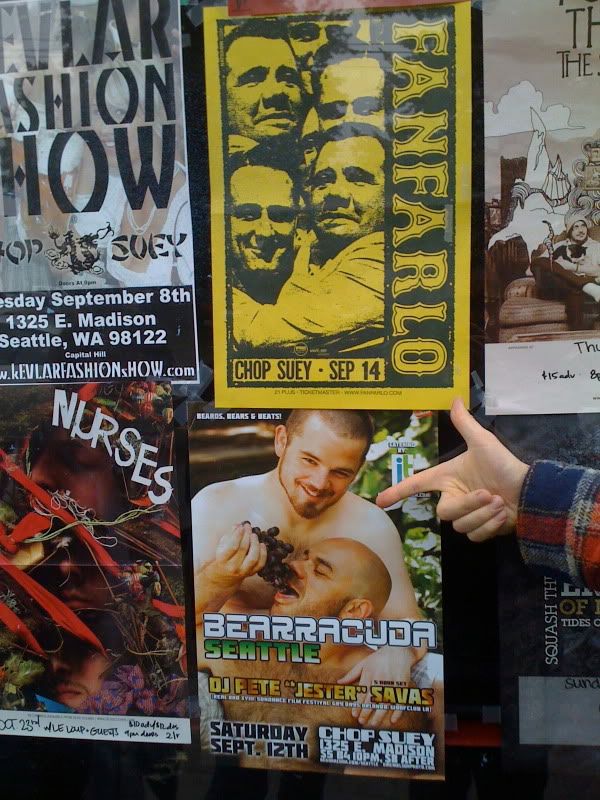 Grin and Bear it.

Festoonary

Roll up!

The misery of jet lag consumes Mr Memon.