Photo by Brooklyn Vegan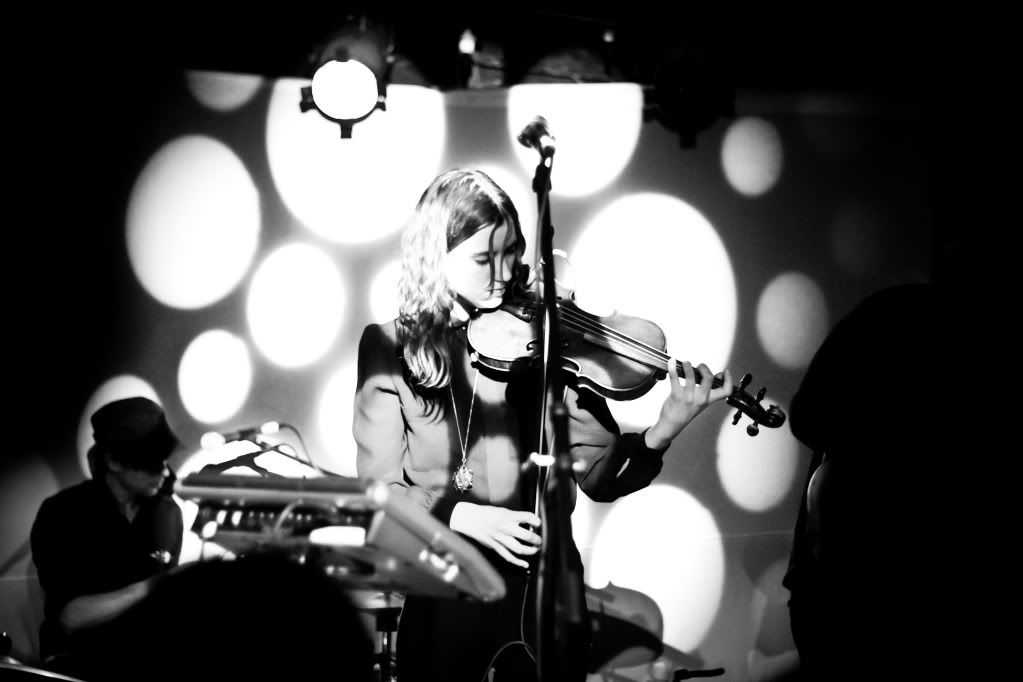 Photo by bjorn What a treat to be back in front of you all, playing songs from our new record. Apart from a hideous cold that has torn through the band like chainsaw through a jelly fish, we've had a fabulous time with you all. For the first few nights we had LA-based, insanely talented artist Calvin Frederick along for the ride. He designed and built a light show for us, made us laugh and was generally a pleasure to hang out with. One of his recent works:
Bermuda from Calvin Frederick on Vimeo.
Back at Johnny Brenda's tonight for our last show with double ghost. Come down!