What's been going on since we've spoken to you last? We went to Portugal and played an interesting little festival. S.C.U.M. were also playing and i have been enjoying their 'Again into Eyes' album a bunch. We watched each other play and then went back to the hotel where we rearranged the furniture, got drunk and listened to Marilyn Manson and Malcolm Maclaren till 4 in the morning. New friends in bands are always good. We'll bump into them on the road for sure. When we got back we filmed a live session with the crazy talented Iain Forsyth and Jane Pollard who have worked with Nick Cave and our friends in S.C.U.M amongst others. They were also responsible for the video of 'The Walls are Coming Down'. The fact i had to travel to the studio in the back of a dark transit van for 1.5 hours did put a mark on my day sadly. Much like the mark left when the lighting rig fell on me as Amos took a particularly sharp turn 🙁 I've (Justin) been working all of 'gods' hours on my own electronic music which i have named The Castle. I think it sounds something like the soundtrack to Flight of The Navigator or The Terminator which is just fine by me. I'll keep you posted on that. So now Christmas is here and everything is quiet. Simon's going back to Sweden, Amos and I are going to America(not together). It feels like the calm before the storm because come february 'ROOMS FILLED WITH LIGHT' comes out and our little world explodes with life and we take our little musical installation around the world. We hope to see you somewhere.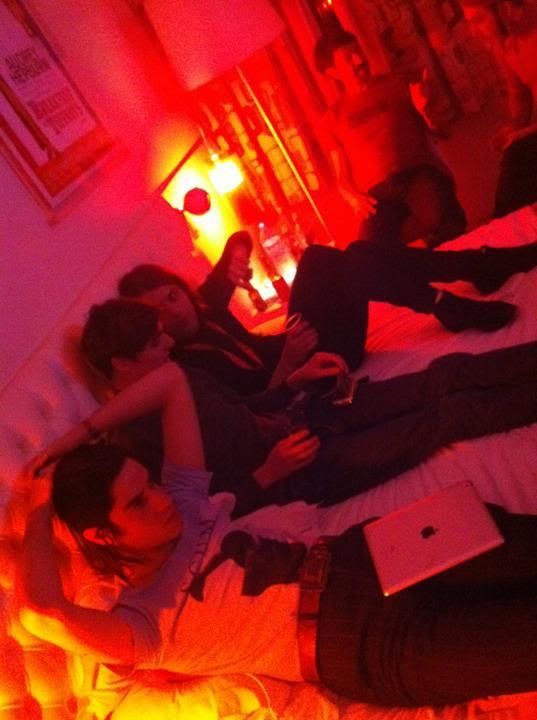 Fanfarlo & S.C.U.M. turn their hotel room into brothel shocker!
Sailors knocking at the window.
S.C.U.M. on film. Directed by Iain Forsyth and Jane Pollard.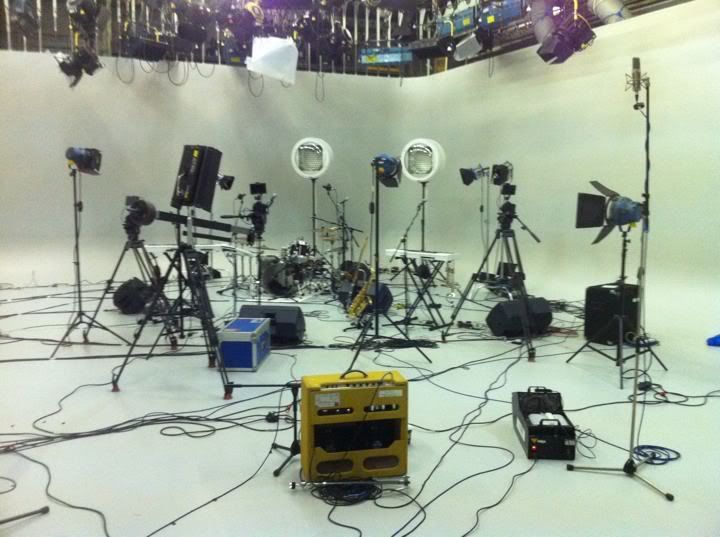 The set coming to a screen near you soon. Justin Currently listening to Christos Fanaras – Current Set 2011